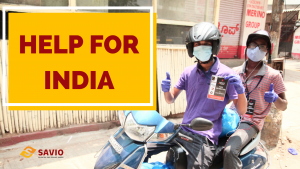 The second wave of the Covid-19 pandemic, which suddenly hit India in the second half of April 2021, is having a severe impact on the whole country, especially in the states of Karnataka and Kerala. These two states are witnessing a constant number of positive cases of infection and death. They report more than 35,000 new cases of infection every day. In order to stop spreading the disease, a fifteen-day lockdown was declared, which caused far-reaching consequences. Many workers were out of work and their families did not have the means to survive. Some of them returns home to the villages nearby, but if they are transmitting the virus, they do not have the opportunity to seek medical help. Most villages and slums in the state of Karnataka do not have high-quality hospitals or medical facilities for the treatment of the infected patients. They are also short of equipment such as oxygen, first aid kits and suchlike. In the state of Kerala, the medical facilities are relatively good, but because of many infected people, they report a lack of medical equipment and staff. The infected people are desperately looking for help in overcrowded hospitals, where they are rejected due to capacity reasons. The health care system is collapsing, which is why civil society is also involved in helping. India is turning to the world with need for help. Help the suffering in India with us.
In this difficult situation is also helping BREADS (Bangalore Rural Educational and Development Society) a Salesian development organization don Bosco Bangalore, India. This organization has many years of experience in humanitarian assistance in case of natural or other disasters in this area. An example is helping during the floods, when you supported their work with our civic association SAVIO through the charity collection Tehlička 2019. Last year, during the first wave of the Covid-19 pandemic, BREADS was involved in aid, for example by providing benefits and financial assistance to the poor, migrants, the elderly, orphans, and widows. Currently, the Salesians of Bangalore are trying to continue to help the most vulnerable groups in society during the second wave of the pandemic, which is much more destructive. You can give them a helping hand with us.
One of the main activities they carry out is the distribution of food to poor families and infected patients who remain in domestic quarantine. These people, who are dependent on daily earnings, do not have the opportunity to get food regularly, as in many cases all members of the family are quarantined for safety reasons. They do not have the opportunity to go to work to earn money and buy the necessary raw materials for the household. BREADS, in collaboration with Don Bosco's centres, finds these families and people, and distributes cooked meals or food packages right in front of their homes to prevent the spread of the disease. Food packages contain rice, flour, vegetables, eggs, oil, and hygiene products, which should last for 2 weeks, during the home quarantine.
Another activity is the distribution of packages with medical devices for patients in home treatment. Many of them cannot afford to buy basic aids to treat and alleviate the symptoms of Covid-19. The package will contain basic medicines (ivermectin, vitamins, zinc, cough syrup), pulse oximeter, air mattresses and disinfectants. At the same time, the Salesians in Bangalore are creating a space for online consultations and chats for people suffering from trauma due to the pandemic.
Many Salesian centres and schools are turning into medical care facilities, where treatment is provided to patients with Covid-19 who have mild to moderate symptoms. The centres are appointed by hospital staff (doctors and nurses), but there are still missing basic materials for protection against the disease, hygiene aids and food packages. This need arose because public and private hospitals are already overcrowded, so it is not possible to provide adequate healthcare. Even though public and private health systems are trying their best to combat this situation, cases of infection and mortality are still rising.
The support activities also include youth volunteer groups, which help with the distribution of basic packages to households and are actively involved in helping in hospitals, where they bring joy and comfort not only to patients but also to front-line workers. They also help to spread awareness about compliance with hygiene principles and about the possibilities and need to be vaccinated.
BREADS workers and Salesians from India also turn to us for prayers and financial help. Expenses for the implementation of activities are high, as their effort is to help as many people and families as possible.
The public can support this fundraising by:
• Donating directly to the account:
IBAN: SK5511000000002626853119
Variable symbol: 2103035663
SWIFT code: TATRSKBX
India
Organization Name: SAVIO, o.z.
Organization Address: Miletičova 7, 821 08 Bratislava, Slovak Republic
Bank: Tatra banka, a.s., Slovak Republic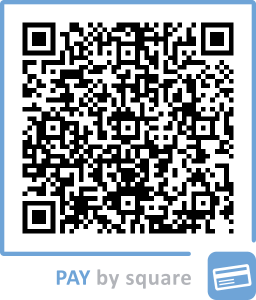 • YourCause Global Good Network:
SAVIO o.z., NPP-12820573, DESIGNATION: India
We would like to thank you for your donation. Please fill your email address in the Information for beneficiary.
Thank you, dear donors.