On Thursday, February 24, 2022, we became witnesses of the beginning of the Russian invasion of Ukraine. The people of Ukraine have found themselves in a situation unparalleled in our times and latitudes from evening to morning. For the country, this war means destruction, a number of dead, wounded and now a number of people on the run.
SAVIO o.z. in addition to the #KtoPomôžeUkrajine initiative, it has also joined the Salesian family in Slovakia and together we are trying to raise financial aid for the Salesian sisters and brothers in Ukraine, who stay among the young and their families even in these difficult times. Salesian brothers of the Eastern Rite serve in 4 works, 3 parishes, 2 oratorios, 2 schools and an orphanage. During the weekend, our Slovak Salesians successfully managed to evacuate 50 boys from this orphanage and transport them safely to Slovakia, where they will be accommodated in pairs in families. Salesians and co-workers are beginning to receive refugees from eastern Ukraine, mostly children and young people, in their homes. The Salesian sisters are present in 3 cities across the Ukraine, one of them is Slovak.
(We do not name cities or names for the safety of our sisters and brothers)
If you want to be informed about what help the Salesian family in Ukraine currently needs, write to the email pomocukrajine@saleziani.sk and we will keep you informed about current challenges and needs in the near future. The entire Salesian family in Ukraine now asks the most for prayers, prayers for peace and calm in their country.
Support the Salesian family in Ukraine in helping the suffering. Thank you all!
The public can support this fundraising by:
•   depositing or transferring a financial gift directly to a Salesian mission account:
IBAN: SK08 1100 0000 0026 2985 2138
Variable symbol: 014022

SWIFT code: TATRSKBX
Ukraine
Organization Name: Saleziáni don Bosca
Organization Address: Miletičova 7, 821 08 Bratislava, Slovak Republic
Bank: Tatra banka, a.s., Slovak Republic
•    QR code: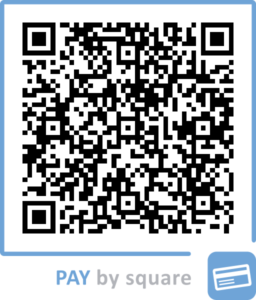 •    via darujme.sk:
Related stories
"UNTIL THE LAST MOMENT, WE ARE WITH PEOPLE"
The Salesian Provincial, has shared the news from Ukraine and he appeals to us to pray and to be open...
BOYS FROM Orphanage ARE SAFELY IN SLOVAKIA
Thanks to the quick response of the Salesian family in Slovakia, 50 boys from the orphanage in Lviv made it...
SUPPORT THE SALESIAN FAMILY IN UKRAINE
Based on their spirituality, the Salesians of don Bosco in Ukraine stay with the young and their families and they...
"SLOVAKS, PRAY FOR US!"
SAVIO, civic association, has joined the conjoint initiative #WhoWillHelpUkraine, which was launched on Thursday, February 24, 2022, in response to...