It is more than 4 months since the war broke out in the Tigray region of Ethiopia. The conflict has caused thousands of deaths and widespread destruction, displacing over 2 million people, and sending tens of thousands of refugees into neighbouring Sudan.
The war has deepened ethnic tensions and created an immense humanitarian crisis, with 4.5 million people — most of Tigray's population — in urgent need of assistance, United Nations and local officials say. The turmoil is spilling over Ethiopia's borders into Eritrea and Sudan in a manner that could destabilize the entire Horn of Africa region.
The Salesians of Don Bosco, having four centres in the region (Makelle, Adigrat, Adwa, Shire) are still serving the people in need.
The MC sisters (Mother Theresa's Missionaries of Charity), FMA sisters (Salesian Sisters of Don Bosco) and SDBs (Salesians of Don Bosco) are working together and baking bread to provide for the displaced people more than 2,000 loaves of bread every day. The SDBs are also giving food items to the needy, blind and elderly people. (ANS, 15.3.2021)
The public can support this fundraising by:
•    Donating directly to the account:
IBAN: SK5511000000002626853119
Variable symbol: 2103035663
SWIFT code: TATRSKBX
Together for Ethiopia
Organization Name: SAVIO, o.z.
Organization Address: Miletičova 7, 821 08 Bratislava, Slovak Republic
Bank: Tatra banka, a.s., Slovak Republic
•    QR code: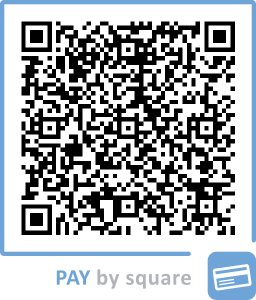 We would like to thank you for your donation. Please fill your email address in the Information for beneficiary.
•    YourCause Global Good Network:
SAVIO o.z., NPP-12820573, DESIGNATION: Ethiopia
Thank you, dear donors.
SAVIO is part of the TOGETHER FOR ETHIOPIA initiative with other Slovak NGOs.
(www.spolupreetiopiu.sk)