The 15th annual public appeal, Tehlicka (Brick) 2020 was enrolled by MoI SR to the registry of public fundraisings 7th November 2019 under the number SVS-OVS2- 2019/032436.
Gross earnings of the collection represent 71 198.54 euro. Expenditures connected with the realization of the collection were 24.89 percent. Net gain is 53 475.10 euro. The donations will be used to help shift the school which is constantly being damaged, to a safe place. In the first phase we will help to build a new house for the teachers, because the current one is continuously being spoiled by water. You help us save the school of more than 3000 children and youth at the refugee camp in Kakuma. We are working together with the Salesians of Don Bosco who were invited to Kakuma by UN and they have been working there since 1993.
Direct participants of the collection were 97 kindergartens, primary, secondary and high schools and 19 youth and other organizations, 7 parishes and 1 company all over Slovakia. The advertising and educational materials were sent to all participants, not only as the collection campaign, but also in order to support education and awareness of aid to developing countries. The schools were running, with our consent, their own activities to support the goal of the collection.
We thank all donors and participants!
Related stories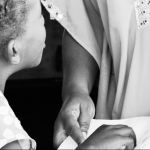 EDUCATION IS NOT A MATTER OF COURSE
We are starting the 15th annual public appeal, Tehlička (the brick). The goal of the fundraising is to help shift...